November 2016 – Dr. Kim One of Modern Luxury's "Dynamic Women in Houston"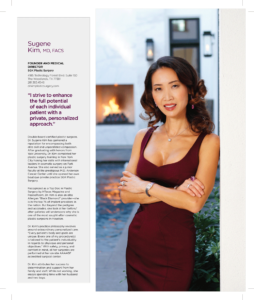 Double board-certified plastic surgeon, Dr. Sugene Kim has garnered a reputation for encompassing both elite skill and unparalleled compassion. After graduating with honors from Yale University, Dr. Kim completed her plastic surgery training in New York City honing her skills with international leaders in cosmetic surgery on Park Avenue. She also served as a junior faculty at the prestigious M.D. Anderson Cancer Center until she opened her own boutique private practice SGK Plastic Surgery.
Recognized as a Top Doc in Plastic Surgery by HTexas Magazine and Realself.com, Dr. Kim is also an elite Allergan "Black Diamond" provider – she is in the top 1% of implant providers in the nation. But beyond the pedigree and accolades, one look at her before/after galleries will underscore why she is one of the most sought-after cosmetic plastic surgeons in Houston.
Dr. Kim's practice philosophy revolves around extraordinary personalized care. "Every patient's body and goals are unique. Every one of my procedure(s) is tailored to the patient's individuality in regards to physique and personal objectives." With safety, privacy, and comfort in mind, all her surgeries are performed at her on-site AAAASF accredited surgical center.
Dr. Kim attributes her success to determination and support from her family and staff. While not working, she enjoys spending time with her husband and two boys.
See original article here:
http://digital.modernluxury.com/publication/?i=353874&ver=html5&p=126
---
March 2016- ReviewIT Magazine Cover Story Lake Conroe and The Woodlands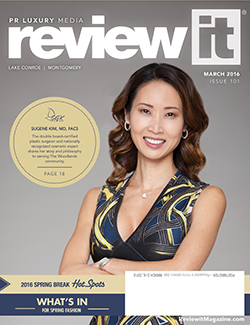 Find out why SGK Plastic Surgery has garnered the reputation as "the place" for plastic surgery attracting patients from not only the greater Houston area but throughout the country.
---
Dr. Kim Wins RealSelf 100 Award Recognized as Top Social Influencer in Plastic Surgery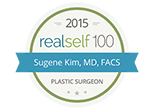 February 18, 2016 – Dr. Kim is one of 100 doctors in the nation to receive the prestigious RealSelf 100 Award, out of nearly 13,000 board certified specialists with a presence on RealSelf—the leading online community helping people make confident choices in elective cosmetic procedures.In a time when 1 in 4 U.S. adults share their health experiences on social media channels, the medical professionals that made the 2015 RealSelf 100 are recognized both for having an outstanding record of consumer feedback and for providing credible, valuable insights in response to consumer questions about elective cosmetic treatments, plastic surgery, dentistry and more."The doctors receiving this award were among the top 1% of our 13,000-member doctor community in 2015," said Tom Seery, RealSelf founder and CEO. "When I started RealSelf, many doctors questioned why they should 'give away' their expertise 'for free' on the web. Now, eight years later — and with over one million doctor answers on our platform — we are proud of the standard this select group has set. They're leading the way by empowering millions of consumers to gain access to the information they need to make smart and confident health and beauty decisions."
SGK Plastic Surgery YouTube Channel; Dr. Kim answer's your questions here!!
---
December 2015 – Texas Monthly Magazine

Dr. Kim is featured in Texas Monthly Magazine December 2015 as one of the Texas Super Doctor's
---
Summer/Fall 2014 – NewBeauty Magazine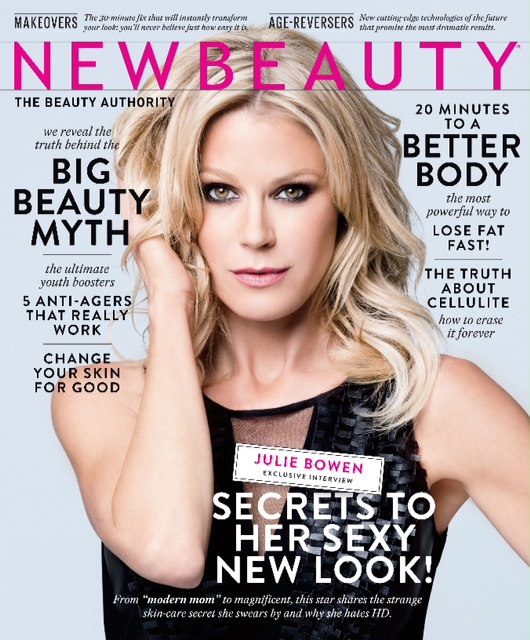 ---
September 2013 – ReviewIT Magazine Medical Profile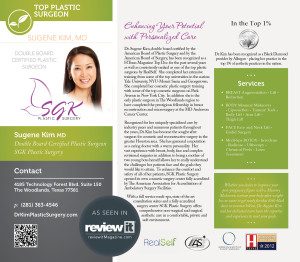 ---
April 2013 – ReviewIT Magazine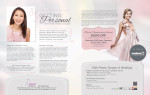 Featured for a second time in Reviewit Magazine in "Getting Personal with SGK Plastic Surgery," Dr. Kim credits her caring, experienced team and fully accredited private surgery center in crating the most comfortable and pleasant experience possible.
---
January 2012 – ReviewIT Magazine

Read a feature article about Dr. Kim: "A Woman's Touch – Dr. Kim at SGK Plastic Surgery approaches her practice from a woman's perspective." Find out why Dr. Kim decided to become a plastic surgeon and learn about her patient care philosophy, shared by her all-women team of staff.
---
March 2011 – H Texas Magazine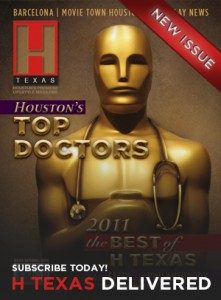 Dr. Sugene Kim and Dr. Bob Basu named as Top Docs by H Texas Magazine. The Top Docs issue features some of the best plastic surgeons and other physician specialists in the Houston area every year.
---
January 2009 – Physicians Advance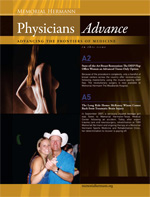 Few plastic surgeons across the country offer breast reconstruction after mastectomy using the muscle-sparing DIEP flap procedure. At Memorial Hermann The Woodlands Hospital, Dr. Sugene Kim and her surgical partner Dr. Bob Basu offer state-of-the-art options close-to-home. Patients who at one time would have had to travel to Texas Medical Center for reconstruction, now have state-of-the-art restorations at Memorial Hermann The Woodlands.
---
open