Sarah Welborn
Practice Administrator
As the Practice Administrator, Sarah is responsible for managing all practice operations, business development, personnel, human resources, and marketing. Sarah joined our team in 2014 and possesses over 8 years of experience in healthcare administration. With a passion for customer service and patient satisfaction, Sarah is devoted to ensuring every patient at SGK Plastic Surgery receives the highest quality of care. Sarah studied at Kansas State University before moving to Texas 2011. In her spare time, she enjoys spending time with her husband and twin daughters, traveling, and volunteering for local animal rescue groups.
Emily Ashmore
Patient Care Coordinator
As our Patient Care Coordinator Emily meets with surgical patients with Dr. Kim when they visit SGK Plastic Surgery. She helps navigate patients through their surgical process and ensures any and all questions are answered. Emily originally began working as Dr. Kim's Front Office Coordinator before being promoted into the Patient Care Coordinator position. Prior to joining SGK Plastic Surgery in 2014, Emily lived in East Texas where she worked in the medical field for 11 years. Her experience in Healthcare has given her the ability to successfully accommodate the demands of a busy and diverse patient base. She takes great pleasure in sharing a patient's journey, and she looks forward to witnessing their excitement at the end of the transformation. When Emily is not in the office, she enjoys spending time with her husband, Craig, and their Cane Corso, Lexi, reading, and traveling.
Kathy Bagley
Patient Care Coordinator
Recognized as "the sweetest one in the office," Kathy is that previously unrecognized jewel in our practice. Initially joining SGK as a Certified Surgical Technologist in 2013, it was Kathy's thoughtful, caring attitude and sincere desire to help others that drew Kathy to the Patient Care Coordinator role she serves in today.
Kathy's extensive background in assisting Dr. Kim through the years of surgical procedures now provides her with a unique insight, which she uses to assist patients in selecting their choice of aesthetic enhancements.
Kathy's no-question-to-small approach and genuine desire to make every patient's encounter a special one has made her an outstanding window into our practice. After Kathy helps patients in scheduling their initial appointments, she continues to facilitate and guide patients throughout their transformative process. This often entails Kathy being present with Dr. Kim as the initial visit and aiding to create a customized aesthetic plan that establishes a unique, personal experience for each patient.
In addition to her role as PCC, Kathy also provides her compassionate care in the area of non-invasive procedures. Trained and certified in the use of IPL and Morpheus8, Kathy performs these services for patients not requiring or not ready for a surgical approach to their aesthetic needs.
Away from the office, Kathy enjoys exercising, interior design, and hanging out with friends/family.
Chelsy Smith
Office Coordinator
As the Office Coordinator, Chelsy helps coordinate events, oversees social media marketing and manages patients before and after photos. With a creative eye, she captures and shares candid photos to provide our patients a glimpse into our daily lives. She enjoys making patients feel comfortable while capturing the transformation during their preoperative and post-operative visits. Chelsy studied at the University of Central Arkansas before moving to Texas with her husband in 2012. Prior to joining SGK, she worked in healthcare as a recruiter. In her free time, she enjoys spending time with her husband and chocolate lab, sewing, reading, and traveling.
Rachel Jarrell
BSN, RN, PCCN, SANE-A
Bringing over 10 years of registered nursing experience, Rachel has been an integral part of SGK Plastic Surgery since joining the team in 2016. She graduated with her ADN in 2009 and her BSN in 2012. She is actively pursuing a Masters of Science in Nursing and will graduate as a Nurse Practitioner in the summer of 2020. While her innate passion is plastic surgery, her previous clinical experience includes step-down ICU and forensic nursing.
As one of our aesthetic nurse injection specialists, Rachel provides each of her patients with an individualized and comprehensive facial analysis. Her recommendations are founded on safety, candor and optimal patient outcomes. She executes each treatment with knowledge of anatomy and the components of facial aging. She is a perfectionist by nature and performs her injections with the utmost precision. She specializes in Botox, the Juvederm collection of fillers, Kybella and a variety of other non-surgical treatments. She is also well-versed on feminine rejuvenation and serves as our ThermiVa expert.
Rachel's other responsibilities include overseeing the day to day operations of clinic as well as our surgical center. She is knowledgeable in regulatory compliance, infection control, patient safety and patient care. She ensures that patients receive the highest quality of care throughout their surgical journey.
Rachel's passion for her profession is second only to that of dogs! She is a huge dog lover and fervently supports the ethical treatment of all animals.
Pamela Killian
LVN
Cheerful and kindhearted are two words that immediately come to mind after meeting Pamela. Although her knowledge and experience is extensive, it is her passion and eye for the art of aesthetics as her warm personality draws people to her.
Pamela began her career in aesthetic nursing with our practice in 2013. As one of our aesthetic nurse specialists, she has undergone extensive training and ongoing continuing education in the area of non-surgical treatments. This allows her to provide our patients with the latest and best methods for numerous beauty enhancement techniques such as; Botox, dermal fillers, microneedling and chemical peels. Consistent with her friendly and thoughtful attitude, Pamela seeks to provide personalized treatment plans that offer our patients the aesthetic satisfaction they seek while still maintaining a natural rejuvenated appearance.
Pamela's care and understanding for patients is not limited to the non surgical side of SGK. She has significant experience in all aspects of perioperative nursing care including preoperative, intraoperative and postoperative recovery patient management.
As if SGK does not keep her busy enough, Pamela enjoys spending time with her husband, two children and four dogs. She also finds time to workout and loves to travel any chance she gets.
Lindsay Black
LVN
Lindsay will be the first to tell you why she loves what she does … "Being able to see the transformation and impact we can have on our client's lives is a wonderful and touching gift." Lindsay seeks to exceed expectations. She provides nursing care preoperatively and postoperatively in our clinic as well as on the day of surgery in our AAAASF certified surgical suite and recovery area. In addition to her perioperative role, Lindsay is trained and certified to provide additional care in the area of injectables, including Botox and dermal fillers. She enjoys informing patients about these cosmetic enhancements, as well as the surgical process, and she is always available to answer patient questions. Combining her keen eye for aesthetics and compassionate nursing care with her desire to educate patients in their care, Lindsay hopes every patient leaves their visit feeling confident and well cared for. At home, Lindsay enjoys time with her husband and two children. Having two dogs and two cats of her own Lindsay also makes time to foster for Recused Pets Movement. Weekend boat outings allow for two of her other pleasures, photography and wake surfing.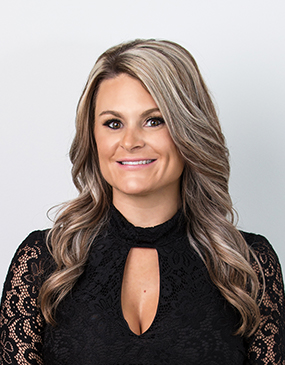 Bobbi Polk
Certified Surgical Technologist
Bobbi has played a key role in the opening and development of the SGK AAAASF Surgery Center. After serving as Dr. Kim's original surgical tech, Bobbi again returned to SGK Plastic Surgery bringing with her 10 years of knowledge and skills obtained while serving as the primary Surgical Technologist for several of the busiest cardiac surgeons in the area. Bobbi's knowledge and skills are only surpassed by her strong desire to make every patient's experience a positive one. She is always going above and beyond expectations in creating a safe surgical environment.
Bobbi is a Texas native and makes every effort to bring that friendliness and sense of service to help make SGK Plastic Surgery the premiere plastic surgery center of Southeast Texas.
When not assisting Dr. Kim, Bobbi is spending time with her two children and significant other. On the weekends they are usually enjoying time by the pool with their daughter who was born in 2018, or at baseball games supporting her 12-year-old sons love for sports. She loves the family atmosphere that surrounds SGK and the support given to allow quality time with her family.
"I love coming to work every day knowing I am a part of making a difference in our patient's lives. It's an honor and a privilege to be a part of this amazing team"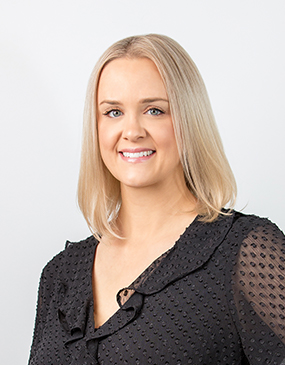 Brooke Finchler
Esthetician
Brooke's career began in the aesthetic industry in 2006 as a Spa Coordinator where she soon realized she had found her true calling in the Aesthetic Industry. Her passion first led her to The Aveda Institute in 2009 from which she graduated and became a licensed Esthetician and again in 2018 as an Esthiology Educator. As a skin care expert, Brooke strives to educate her clients while helping them improve and maintain the integrity of their skin and body through professional treatments and home care regimens. Brooke's goal is to ensure that every client is treated with optimal customer service, receives the best and most effective treatments for their desired results, and returns as a loyal customer. She facilitates this in all aspects of her career as both an esthetician and laser technician as well as an Esthiology Educator.