Dr. Taylor DeBusk is a board-certified facial plastic surgeon focusing on plastic and reconstructive surgery of the face. He is one of the few facial plastic surgeons in the country who performs cosmetic surgery of the face and microvascular reconstruction of the head and neck. Because he encompasses the depth and breadth of cosmetic and reconstructive facial plastic surgery, Dr. DeBusk is highly sought after as a facelift and rhinoplasty specialist in Houston, Texas.
Professional
Credentials
Dr. DeBusk is Board Certified by the American Board of Otolaryngology-Head and Neck Surgery and completed a highly competitive fellowship accredited by the American Board of Facial Plastic and Reconstructive Surgery. Additionally, he is a fellow of the North American AO Craniomaxillofacial Surgery Foundation, specializing in managing facial trauma. Dr. DeBusk has also been appointed as a clinical assistant professor with the University of Texas Medical Branch, teaching the next generation of residents reconstructive and cosmetic facial plastic surgery.
Dr. DeBusk's affiliations and memberships include the following:
American Academy of Otolaryngology-Head and Neck Surgery
American Academy of Facial Plastic and Reconstructive Surgery 2019
AO CMF Foundation Member
Harris County Medical Society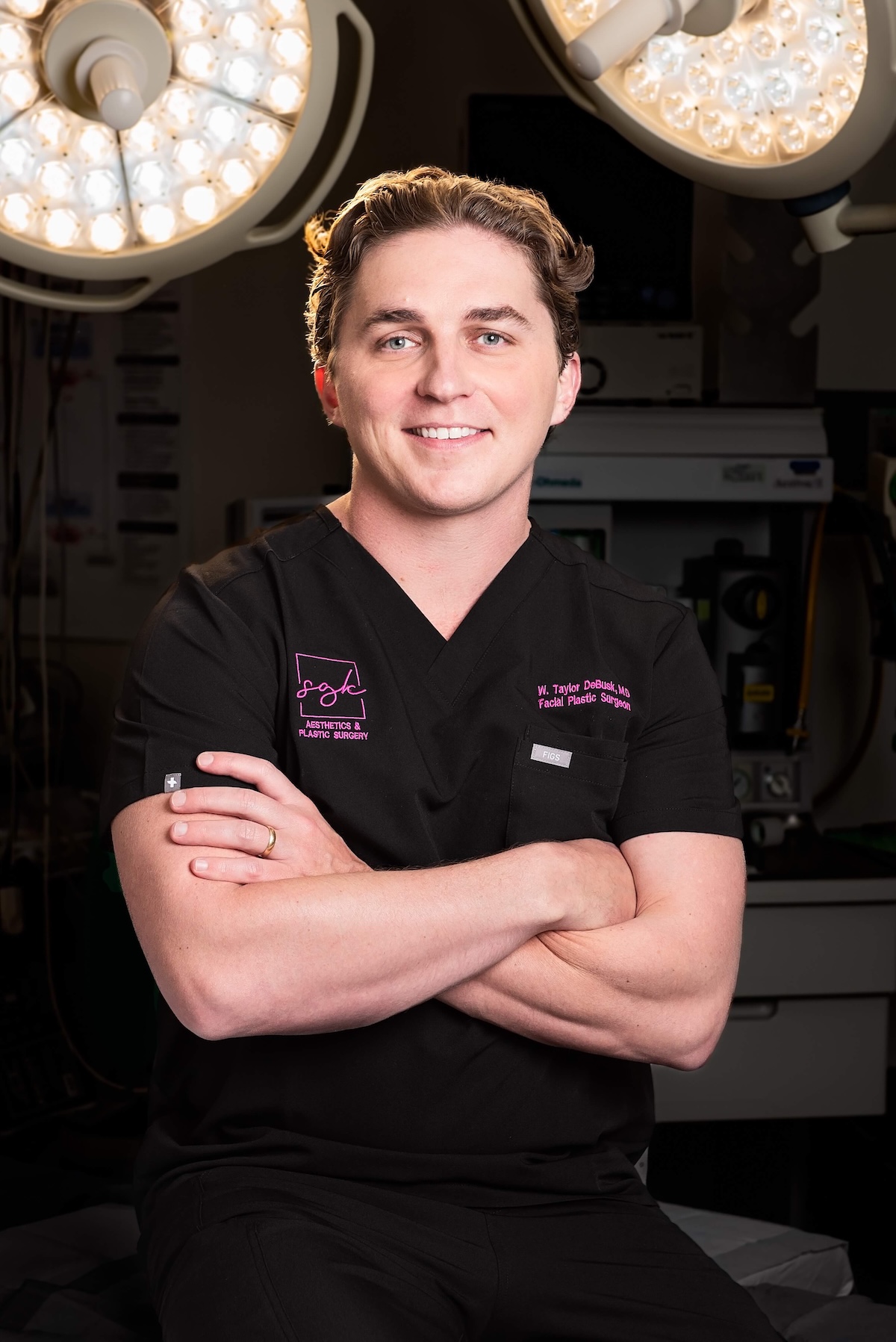 Background and Training
Dr. DeBusk attended Louisiana State University for his pre-medical studies and was a member of the LSU Tigers' championship football team. He also graduated with honors with a biological sciences and chemistry degree before earning his Medical Degree from Louisiana State University Health Sciences Center – New Orleans.
Following his medical education, Dr. DeBusk completed a five-year residency with the Department of Otolaryngology–Head & Neck Surgery at the University of Minnesota. His residency training occurred at a high-volume center for facial plastic surgery, cleft lip and palate surgery, and head and neck reconstruction, which created a strong and versatile foundation for his future endeavors.
After his residency training, Dr. DeBusk pursued subspecialty training at the University of California – San Francisco to further refine his facial plastic and reconstructive surgery skills. Here he focused on all aspects of the field, including:
Rhinoplasty
Face and neck lifts
Eyelid surgery
Cancer reconstruction of the face
Facial reanimation
Facial feminization
Facial masculinization
He also completed a fellowship with the AO North American Craniomaxillofacial Surgery Foundation, specializing in managing facial trauma and reconstruction.
About SGK Plastic Surgery
Dr. DeBusk takes his duty to his patients very seriously, including health and safety, which is why he's proud to join Dr. Kim at SGK Plastic Surgery. The American Association for Accreditation of Ambulatory Surgery Facilities (AAAASF) certified her on-site plastic surgery center, which offers a safe environment that is private, serene, and chosen by discerning patients who seek superior results in a private, luxury environment.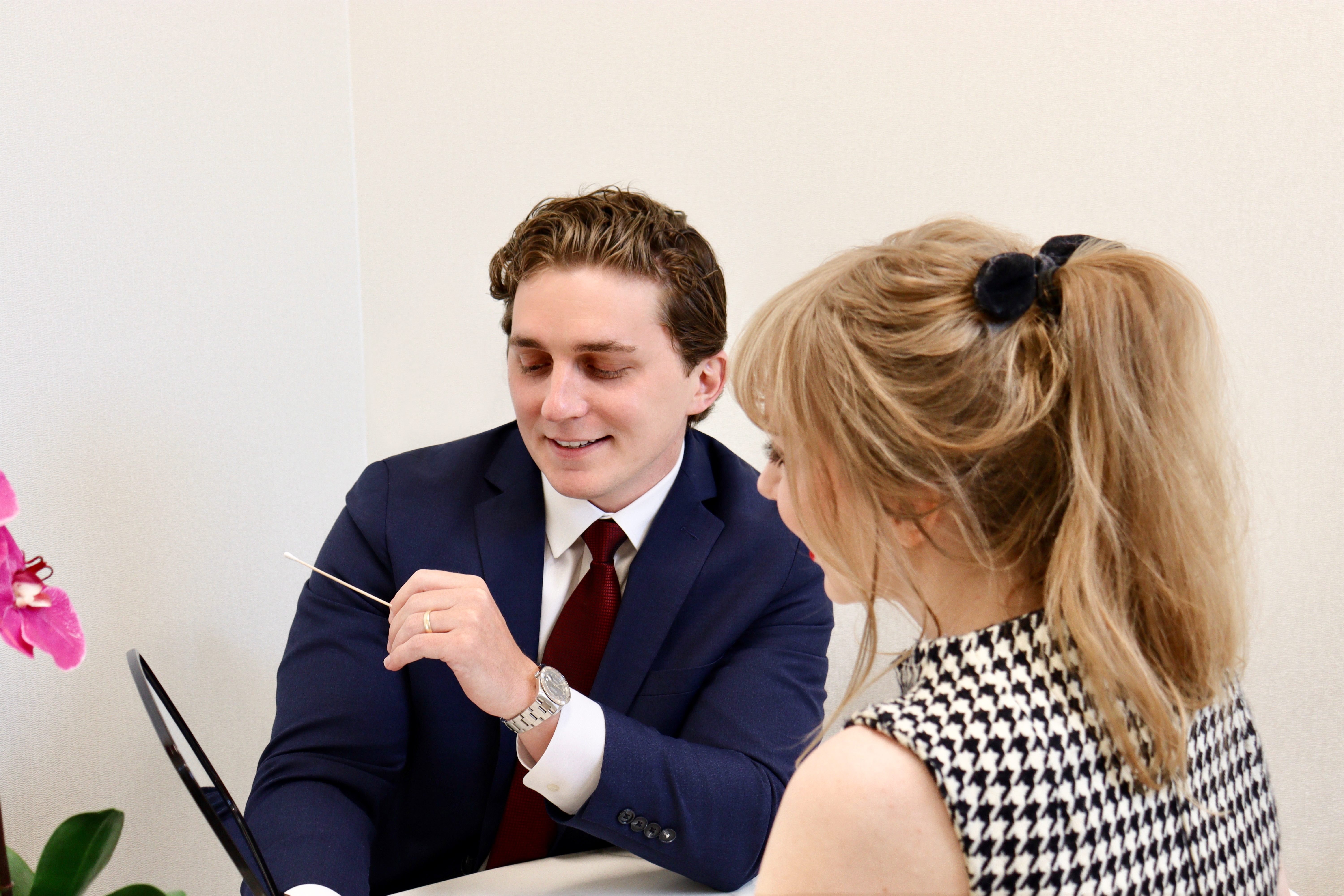 Dr. DeBusk Specializes in:
Rhinoplasty
Traditional Face lift and Deep Plane Face Lift
Traditional Neck lift and Deep Plane Neck Lift
Blepharoplasty
Otoplasty
Lip Lift
Buccal Fat Reduction
Chin Augmentation
Mandibular Contouring
Facial Fat Grafting
Hairline Advancement
Brow Lift
open