4 Factors for a Tummy Tuck That Wows by Bikini Season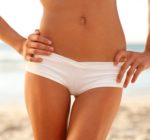 Significant weight loss, pregnancy, or simply genetics can result in excess skin, a belly bulge, and stubborn fatty deposits around the midsection. Despite all the best intentions in the world, sometimes diet and exercise simply cannot produce the results you require, making a tummy tuck an attractive prospect. If you are considering a tummy tuck in The Woodlands near Houston, there are some steps you can take to make sure it's the best possible one.
The best tummy tucks are done for cosmetic improvement, not to lose weight.
Be a Good Candidate: Tummy tucks are most suitable for those who follow a good diet and exercise plan and are generally in good health. Remember that the procedure is not a substitute for weight loss.
Pick an Experienced Board-Certified Plastic Surgeon: The best tummy tuck results come from board-certified plastic surgeons. Picking a board-certified plastic surgeon lets you rest assured in the knowledge that you are in the best hands and your procedure will be carried out to the highest standards.
Schedule for Fall/Winter: Fall and winter are generally the best times to schedule any plastic surgery, including tummy tucks. During this time of year it's easier to stay out of direct sunlight and wear loose clothing to hide swelling and bruising while healing. There are quieter periods in many lines of work, as well.
Take Care of Your Scar: After your tummy tuck, it's important to take care of your scar. No matter how good your plastic surgeon's work, the best tummy tuck results rely on your efforts too. Some tips for minimizing scarring include using cold compresses, getting plenty of rest, and using pain medication as advised by your plastic surgeon.
By following these tips, you will give yourself the best chance to have the flat, firm tummy you want and be feeling great in time for bikini season. For inspiration, take a look at the before-and-after photos of some of Dr. Sugene Kim's tummy tuck patients who came to her practice from Conroe, Spring, Magnolia, and other nearby communities. To meet with Dr. Kim, request a consultation using her online form or call to schedule an appointment.