Best Foods to Eat Prior to Having Plastic Surgery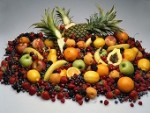 Sugene Kim, MD, of SGK Plastic Surgery would like you to know that there are several things you can do in preparation for plastic surgery to maximize your aesthetic results after surgery. For instance, you should quit smoking for several weeks prior to and following your procedure to promote oxygen-rich blood circulation and, thus, proper healing. In fact, Dr. Kim requires that her patients quit smoking at least four weeks prior to surgery, as smoking comprises the body's healing potential and increases the chance of wound dehiscence, or the wound splitting apart at the incision site.
Another important factor to consider prior to your procedure is your diet. Following a healthy diet and staying well-hydrated before any type of cosmetic surgery will help you achieve the best results possible. In general, eating healthy, nutritious foods and staying hydrated will help you eliminate toxins, minimize any inflammation, aid sound digestion and encourage good blood circulation, thereby supporting your body's natural healing mechanisms and optimizing your aesthetic results.
How to Eat Prior to Plastic Surgery
Amp up your intake of fruits and vegetables, especially those that are rich in antioxidants such as berries and dark leafy greens (e.g., kale, spinach). Consuming nutritious fruits and veggies will also add fiber to your diet.
Eat less processed carbohydrates, including bread, pasta, rice and cereal. Instead, eat whole grains such as quinoa, brown rice or bulgur wheat, which are good sources of fiber.
Make sure you are getting an adequate amount of lean protein, but don't go overboard. Lean protein sources include chicken (no skin), fish, beans and other legumes. You need protein to maintain or build muscle mass.
Eat foods rich in omega-3 fatty acids. This includes fatty fish, such as wild-caught salmon, sardine, anchovies and mackerel, and some nuts such as walnuts.
Eat smaller portions of nutritious, well-balanced meals more frequently throughout the day to maintain even blood sugar levels, keep your metabolism going and satisfy your hunger before it gets out of control.
Avoid processed and refined foods, such as chips and candy.
Furthermore, avoid unhealthy fats (e.g., margarine, deeply fried foods), high-fat dairy, sugar and salt. Instead of salt, add spices for flavor. Also, some spices including ginger, turmeric, cayenne, garlic, onions and curry have anti-inflammatory properties that will aid in healing after surgery.
Drink a minimum of 64 ounces of water each day. The body is about 70 percent water, so it is essential to drink enough fluids to help your body function as efficiently as possible.
No matter which type of cosmetic surgery procedure you are pursuing, eating a healthy diet before the day of your surgery (and after) will provide a range of benefits, including helping you achieve outstanding results from surgery.
To schedule a consultation with the Woodlands / Katy plastic surgeon Dr. Kim to learn more about your plastic surgery procedure of choice, please contact SGK Plastic Surgery by calling (281) 363-4546 today.