Botox Approved as Migraine Treatment in U.K.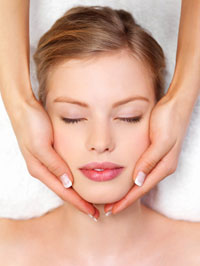 Well known as a wrinkle fighter, Botox has now been approved by the U.K.'s drug regulators to treat chronic migraines. Allergan, the maker of Botox, announced last week that it can now be used on migraine patients in the U.K. who have headaches at least 15 days a month, including migraines on 8 days.
The U.K. is the first country to approve Botox for this use, and the U.S. may be next. The FDA is likely to decide this month whether the product can be sold for migraines, Aaron Gal, a Sanford C. Bernstein & Co. analyst in New York, said in May.
The clinical trial called the PREEMPT (Phase III REsearch Evaluating Migraine Prophylaxis Therapy) involved more than 1,300 patients diagnosed with chronic migraine. At the end of a 28-day baseline period, patients were randomized to receive either Botox injections or placebo.
By week 24 following treatment, patients who received Botox averaged 8.2 fewer migraine days, which was significantly greater than the change from baseline observed in placebo treated patients of 6.2 days.
The study concluded that Botox was generally well-tolerated and an effective preventative treatment for adults with chronic migraine, giving improved quality of life and reduced headache related disability.
Lee Tomkins, director of Migraine Action, stressed it was not a "cure" but it offered hope for those who suffer the most frequent migraines. "We have been following these studies really closely and the evidence is really pretty solid. These people spend half their lives in pain. Even if they get half the attacks, it can really improve their quality of life," said Tomkins.
The American Society of Plastic Surgeons (ASPS) statistics revealed that Botox was the number one minimally-invasive cosmetic procedure in the U.S. in 2009. Dr. Kim, an ASPS member, performs the procedure in her office in the North Houston area.