Breast Reconstruction after Mastectomy Linked to Increased Survival Rates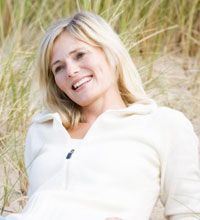 Research presented at Plastic Surgery 2010 found that breast reconstruction immediately following mastectomy is associated with significantly improved breast-cancer-specific survival. However, the researcher says there is no evidence that immediate breast reconstruction is saving lives.
Dr. Michael Bezuhly, from Dalhousie University College of Medicine in Halifax, Nova Scotia, presented the finding from an analysis of the U.S. National Cancer Institute Surveillance, Epidemiology, and End Results (SEER) registry database, which looked at cases of breast cancer between 1998 and 2003. The analysis included more than 46,000 women who had undergone mastectomy alone and 8,500 who had undergone reconstruction at the time of mastectomy. The reconstruction group was further divided into autologous or implant reconstruction groups.
Dr. Bezuhly said, "The benefits of immediate breast reconstruction are well documented now and include reduced depression and improved well-being. Although it is increasingly being offered as part of post-mastectomy psychosocial rehabilitation, concerns remain that it may delay adjuvant therapy or impair detection of local recurrence."
Dr. Bezuhly said that his analysis showed that immediate breast reconstruction was associated with a 26 percent reduction in breast-cancer-specific mortality.
That doesn't mean that immediate breast reconstruction is saving lives. "Our hypothesis is that reconstruction may be a surrogate for breast cancer patients who are destined to do well based on their socioeconomic status. We couldn't address this aspect through the SEER database," Dr. Bezuhly said.
According to Medscape, there is literature that suggests that patients who undergo immediate reconstruction usually have higher incomes and are better educated; therefore, they are more likely to go on to reconstruction.
Dr. Karol Gutowski, from the University of Chicago, also warned of jumping to conclusions: "I don't think that any of us believe that if I reconstruct your breast I may have extended your life or saved your life. It may be that such reconstruction means that you are more likely to be in a place that provides better treatment."
"It's probably related to the socioeconomic status of the patients to begin with — that they are more informed people who take better care of themselves," said Dr. Scott Spear, chair of plastic surgery at Georgetown University. "They probably have better survival overall anyway. But it's still good to know that if you have a good breast reconstruction, it certainly doesn't make your survival worse, and it might help."