Dressing Your New Figure after Body Contouring Surgery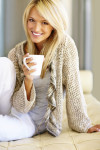 One of the most exciting outcomes of body contouring surgery is that your wardrobe options expand exponentially. Clothes you wouldn't have dared to wear before surgery — like skinny jeans, sleeveless tops or a slick suit — suddenly become tempting.
If you're curious about how to dress your new figure after body contouring surgery, try these tips from Houston plastic surgeon Dr. Sugene Kim.
Show Off One Feature at a Time
Chances are, you feel confident about your body after plastic surgery. Avoid the urge to emphasize every body part at the same time. Instead, wear clothing that reveals one area at a time. For example, if you've had tummy tuck and love your slim waistline, you can wear a form-fitting top with looser pants. Or, if you have had liposuction on your legs, try a mini skirt with a more modest top. Refrain from pairing the form-fitting top with the mini skirt.
Befriend a Tailor
Some body contouring patients — like patients who have had plastic surgery after major weight loss — love to shop for an all-new wardrobe. Others prefer to keep their favorite pieces in the rotation, with some slight alterations. If you're more like the latter, find a reputable tailor in your area and have your beloved pieces altered to fit your new physique. The right tailor will make subtle adjustments to your clothes so they hug your improved curves beautifully and emphasize the right areas.
If you purchase new pieces that are almost-perfect but don't quite fit right (e.g., a skirt that fits in the hips but not the waist; jeans that are a bit too long), inquire about in-store tailoring. High-end shops usually offer complimentary service.
Invest in Classic Pieces
After achieving greater confidence with a procedure like Cellulaze, you might feel daring enough to try the latest trends. That's perfectly fine, but make sure you have a base of classic pieces, like a:
white button-down blouse
pair of dark-wash bootleg jeans
slimming pencil skirt
ballet flats
riding boots
trench coat
These pieces are timeless — they will never go out of style!
Pay Attention to Tiny Details
They say the devil is in the details, and that applies to your attire, too. What kind of message are you sending if your dress or suit is wrinkled or covered in cat hair? Does your button-down blouse really look flattering if it's see-through or there are gaps between the buttons?
To project a polished appearance, keep your outfits impeccable. Iron your clothing and give yourself a quick swipe with a lint roller before you leave the house. Wear the proper undergarments to give your clothing a good foundation.
Complement Your Clothing with the Right Accessories
Accessories will make or break your outfit. A simple leather belt can pull together work separates, or a chunky necklace can dress up a simple top. Accessories like a great watch or an interesting tie are also conversation-starters!
As great as accessories can be, remember one of Coco Chanel's rules, which was to take off at least one accessory before leaving the house. This ensures that you don't overdo it.
Learn More about Body Contouring Surgery
If you haven't yet had body contouring surgery, but are curious how it can help you love the way you look, please schedule a consultation with Dr. Kim today. Call (281) 363-4546 today to book an appointment.