Is Plastic Surgery Before Pregnancy a Good Idea?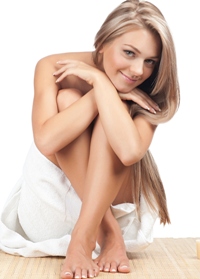 Taking pride in your feminine curves can be important to your sense of self. It's common for women to become discouraged by how pregnancy can impact their physical appearance, and many women consider plastic surgery to address sagging breasts, excess stomach skin or persistent pockets of fat that linger after the baby is born. Other women who haven't yet had children but plan to in the future may want to enhance their figures cosmetically, and question if having plastic surgery before pregnancy is worth it.
Protect Your Investment
Plastic surgery is an investment of your time and your resources, and the very procedures that are designed to improve your appearance or correct the effects of pregnancy can also be undone by a future pregnancy. That's not to say that you shouldn't pursue plastic surgery before pregnancy, but it's important to be informed about how pregnancy may impact your results.
Breast augmentation can add volume and improve breast shape, and when the procedure is performed using an inframammary incision, it shouldn't interfere with your ability to breastfeed. If you're concerned about your breast appearance and are eager to enhance your figure with plastic surgery, understand that the physical stressors of pregnancy may change your breasts, which means you may need a breast revision surgery in the future.
It Depends on the Procedure
A tummy tuck is a much sought-after procedure for women who want to strengthen and tone the stomach after pregnancy. While the procedure can offer a stunning outcome, a future pregnancy will almost certainly negate your tummy tuck results, and you'll once again be left with stretched abdominal skin or weakened ab muscles.
Whether you opt for plastic surgery before pregnancy or bide your time and wait, having the facts can help you to make an informed decision.