Questions to Ask Yourself before Plastic Surgery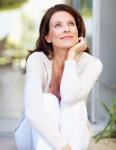 Every year, thousands of plastic surgery patients experience positive physical and mental transformations thanks to plastic surgery. But as life-changing as plastic surgery can be, it is a major decision that should be carefully considered.
Dr. Sugene Kim, a double board certified plastic surgeon serving Houston and the surrounding areas, encourages you to ask yourself the following questions before pursuing surgery.
Will surgery make a positive difference in my life?
How will plastic surgery help you accomplish your goals? Will you have the confidence to pursue a new job opportunity, or to enter (or re-enter) the dating scene? Be honest with yourself and consider the possibilities.
Make sure you aren't having the surgery at the behest of someone else (e.g., a significant other or spouse). It should be a decision you make for yourself because you want to look and feel better.
What are my expectations?
Think about what you expect to achieve with surgery. Perhaps you believe that, with bigger breasts or a slimmer waistline, you will have more confidence. That is a reasonable expectation of surgery. What is NOT reasonable, however, is to expect that surgery will improve every aspect of your life.
Also, take a moment to consider the realities of the procedure and recovery. Do you understand what to expect on the day of surgery, and during your recovery from a procedure like facelift or liposuction? Work with Dr. Kim to ensure that you have a realistic idea of what the recovery will entail and how you will get through it. By doing so, you'll increase the chances of a successful overall experience.
Do I understand all of the possible complications?
Every medical procedure carries some degree of risk. One aspect of being an informed and responsible patient is understanding the potential for complications. During consultation, Dr. Kim will talk to you about the surgical risks and possible outcomes. She will explain how she minimizes the risks and how she handles complications when they (rarely) arise. Then, you can weigh the advantages of the procedure against the possible complications.
Have I selected the right surgeon?
Selecting the right plastic surgeon is imperative to the outcome of your procedure. You need a surgeon who is qualified, experienced and talented.
Rest assured knowing that Dr. Kim is the right choice. Double board certified by the American Board of Plastic Surgery and the American Board of Surgery, Dr. Kim has been recognized for her high quality of care by peers and patients alike. She is one of the most sought-after cosmetic and reconstructive surgeons in the greater Houston area. She looks forward to meeting you and helping you achieve your cosmetic goals.
Schedule a Consultation with Dr. Sugene Kim
If you would like more information about a particular plastic surgery procedure, schedule a consultation with Dr. Kim. Please call (281) 363-4546 today to book an appointment.