Start the New Year with Healthier, Brighter Skin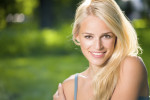 For many people, the New Year signifies a fresh start. And what better way to welcome the New Year than with rejuvenated, beautiful skin? Making adjustments and reevaluating your skin care can help restore beauty and youth to sun damaged or aged skin. To help, plastic surgeon Dr. Sugene Kim would like to share the following ideas to keep in mind for the New Year.
Pamper Your Skin
Like the rest of your body, your skin needs plenty of nourishment. Cleanse and moisturize your skin daily to keep your skin hydrated and refreshed. Look for a moisturizing serum that contains vitamin C and other nutrients. Equally important is exfoliating your skin. Exfoliating once a week removes dead cells and unclogs pores to keep them looking small and healthy.
For a deeper exfoliating treatment, Dr. Kim recommends a microdermabrasion treatment or chemical peel to cleanse and purify the skin for a refreshed complexion. Both treatments are ideal for patients who seek to repair the skin from sun damage.
Wash Makeup Off Nightly
Most women are guilty of occasionally going to bed with their makeup on. But not only does sleeping with your makeup cause blemishes, it can also make wrinkles and crow's feet appear more prominently on your face. Wash makeup off gently with warm water.
On a similar note, it is also wise to replace your makeup regularly. Makeup that is too old can actually harm your skin while old and dirty makeup brushes can trap oils and bacteria, causing unsightly blemishes. Go through your makeup bag once a month and toss any products that are too old, and clean your makeup brushes with water at least once a month.
Wear Sunscreen Year Round
Proper sun protection is crucial to keeping your skin healthy. The American Academy of Dermatology recommends you wear sunscreen year round, even during winter months. As an added measure, wear a broad-brimmed hat and protective clothing whenever outside.
If you have already begun seeing premature wrinkles, age spots or uneven skin pigmentation appearing on your skin as a result of overexposure to the sun, consider laser skin resurfacing with Dr. Kim. The plastic surgeon uses a CO2 Laser to vaporize damaged layers of skin and make way for healthier skin.
Consider Botox or Dermal Filler Injections
If you already practice these steps but are still seeking wrinkled, aged skin, you may want to consider one of Dr. Kim's injectable treatments. Botox injections smooth out wrinkles, crow's feet and fine lines by temporarily relaxing the muscles underneath the facial skin. Dermal fillers such as Restylane and Juvederm also erase wrinkles by filling in creases and facial areas that have become sunken over time. The result is younger-looking, radiant skin.
Best of all, Dr. Kim can perform any of these noninvasive treatments quickly and they require no downtime; you can enjoy younger-looking skin almost instantly!
To schedule your personal consultation with Dr. Kim, please call (281) 363-4546 today.