Things You Should Never Do After Cosmetic Surgery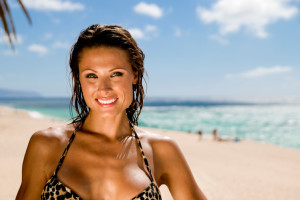 At SGK Plastic Surgery, Dr. Sugene Kim takes every precaution available to help minimize surgical risks and maximize your aesthetic results from surgery. On your end, you must also do your part to help ensure that you achieve your desired surgical outcome. Here, Dr. Kim discusses three things you should never do after cosmetic surgery.
#1: Smoke
You might not realize this, but smoking hinders the body's ability to heal and can increase the risk of complications from surgery. Smoking constricts the blood vessels, impeding sound blood circulation. Also, smoking robs your blood of oxygen, which is vital for cell and tissue repair. Instead, smoking floods the blood with toxic chemicals. Due to these side effects, smoking can cause serious surgical complications, including causing wounds to reopen.
#2: Go Out in the Sun Without Proper Protection
Over time and with proper care, the scars at your incision sites should fade dramatically, so they eventually match the color of the surrounding skin, becoming nearly invisible. Properly caring for your scars includes keeping them clean — and out of the sun for several months. During the initial stages of healing, exposing your scars to the sun for as little as 20 minutes without covering them with clothes or a broad-spectrum sunscreen (with an SPF of at least 30) can cause your scars to become puffy and red. Once this occurs, it is very difficult — and often impossible — to improve the look of them.
#3: Ignore Dr. Kim's Instructions
Prior to your day of surgery, Dr. Kim provides detailed instructions about how to care for your treatment area after surgery. You will be instructed to rest as much as possible, avoid strenuous exercise and take several other measures to help your body heal well. For instance, breast augmentation patients are instructed to wear a surgical bra for several weeks following surgery; body contouring patients must wear a compression garment over the treatment area for several weeks; and facial rejuvenation patients must keep their head elevated for about 48 hours after surgery. You must follow all of Dr. Kim's instructions to help ensure the best possible results from your procedure.
Learn More
If you have any questions about the plastic surgery process, including what to do and what to avoid after surgery, or if you would like to learn more about a specific procedure, Dr. Kim invites you to contact her. To schedule a consultation with Dr. Kim to learn more about your cosmetic surgery treatment options, please contact SGK Plastic Surgery by calling (281) 363-4546 today.