What can I expect at my first BOTOX appointment?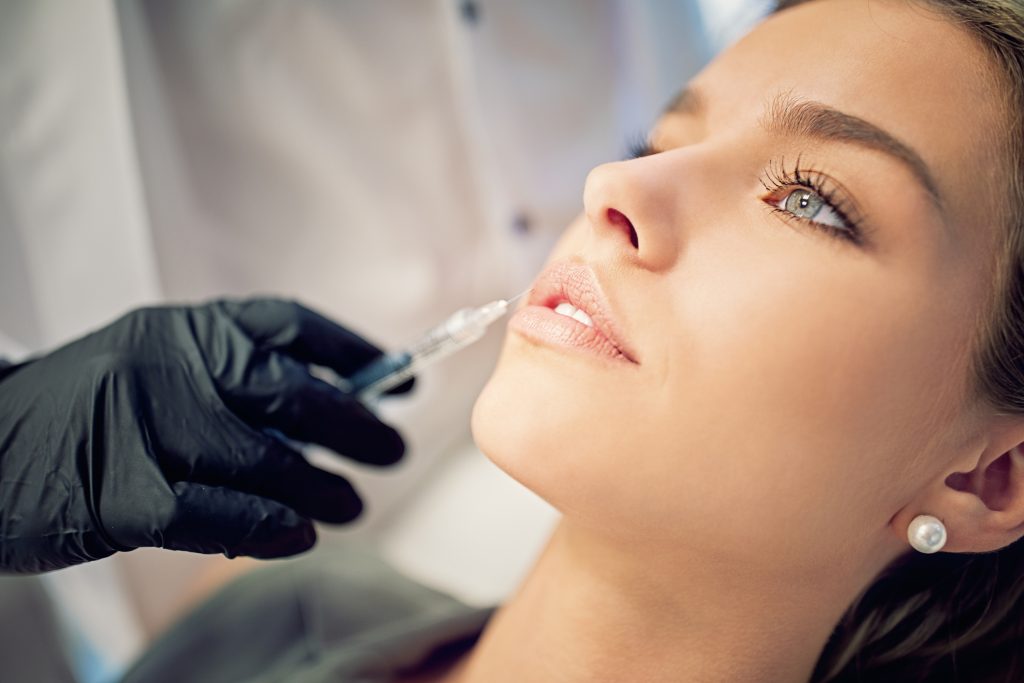 If you have never undergone treatment with injectables before, you may be feeling anxious not knowing what to expect, and wondering if your procedure will be painful, uncomfortable, or invasive. Rest assured that getting BOTOX injections is a perfectly safe procedure with no downtime or recovery required. You will be in and out of the office in under 30 minutes so you can return to work, school, or leisure feeling rejuvenated and replenished.
Before you receive your BOTOX injections, you will be evaluated physically and your practitioner will go over your medical and cosmetic history. You will be able to explain your goals for the procedure and talk about any special areas of concern such as the forehead, around the eyes, around the nose and mouth, or the temples. BOTOX is excellent for diminishing the dynamic wrinkles, creases, and fine lines that make you look older than you feel on the inside. In fact, BOTOX is among the most popular and successful cosmetic procedures in the world.
What exactly is BOTOX?
BOTOX, made from a medically refined version of botulinum toxin A, is an injectable that temporarily paralyzes the tiny facial muscles responsible for making the skin contract and form wrinkles. Once BOTOX is utilized, the skin smooths out, presenting a more relaxed and well-rested countenance.
In addition to treating the signs of aging, BOTOX has been FDA-approved for hyperhidrosis, migraine, bladder incontinence, muscle spasms, and more.
How do I know if I'm a good candidate for BOTOX?
BOTOX is viable for any person who is frustrated with furrows, creases, folds, lines, and wrinkles related to the aging process. If you'd like to do something about how you look, but you aren't ready or prepared for invasive aesthetic surgery, then BOTOX can be an excellent solution. It is much more effective than topical creams, ointments, and serums, but much less intense than undergoing a facelift, so you will get the results you seek without having to incur hefty costs or recuperate for long periods of time.
Will I still look like myself?
A lot of people wonder if their treatment will make them look like someone else. A good injector will never overdo it and will preserve those aspects of your face that make you look natural and spontaneous in your expression. BOTOX treatment, when done correctly, will only enhance your natural beauty while minimizing those unwanted creases and lines that telegraph your age.
What happens after my BOTOX treatment?
Because BOTOX is a safe, non-surgical procedure, you'll be able to return to your normal activities right away! It's really that simple. Some patients experience minor swelling, bruising, or tenderness at the injection site, but by the time you wake up the next day these symptoms will no longer exist and you'll be free to enjoy healthier younger-looking skin. Within a few days, you'll start seeing amazing results, and after one week, your final outcome will be in full view. Schedule a consultation today!