What You Should Look for in a Botox Provider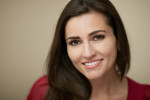 With so many Botox providers out there, it's helpful to know what to look for to ensure that you get the safest treatment and the most natural-looking results. To that end, double board-certified plastic surgeon Dr. Sugene Kim here outlines the most important elements to look for in a Botox provider.
The Right Credentials
Though Botox is a non-surgical treatment, it is still a medical procedure that should only be performed by a medical doctor in order to ensure patient safety. And though in various specialties of medicine offer Botox treatments, what better medical practitioner to go to for Botox than one who is trained to enhance the aesthetics of the face: a plastic surgeon. Plastic surgeons are trained to understand and work with the underlying musculature of the face and body to create an attractive appearance that doesn't change, but instead enhances, a person's identity. Along with Botox and other injectable treatments, Dr. Kim also performs more invasive facial surgeries (including facelift and eyebrow) at her Texas practice.
Recognition from Trusted Professionals
Want to find a Botox provider that stands head and shoulders above the rest? Find one who has received the prestigious Black Diamond award from Allergan. SGK Plastic Surgery has received this elite award, which is only awarded to the top 1% of Botox and injectable providers in the nation. To achieve Black Diamond status, a practice must show that they have a stellar reputation for maintaining a high level of technique and patient care.
Reputation for Beautiful, Natural-Looking Results
If you'd like to know what type of results to expect from your Botox treatment, check out your doctor's patient gallery. There you will find photos of actual patients that have undergone treatment, which will give you an idea of the repeatable results that your doctor provides. Like looking at a painting for clues to an artist's eye and technique, looking at before-and-after photos of previous patients (even those who've undergone procedures and treatments other than Botox) will give you a clue as to whether a surgeon has a talent for providing natural-looking results. Want to know what types of results you can expect at SGK Plastic Surgery? Check out our patient photo gallery.
Schedule Your Botox Appointment Today
Do you have more questions about the Botox treatment, and whether it's the right solution for smoothing out your fine lines and wrinkles? Or are you all ready to schedule your Botox appointment? Either way, Dr. Kim would love to hear from you. Call SGK Plastic Surgery today at (281) 363-4546.