Why Having Cosmetic Surgery in Winter Is a Smart Move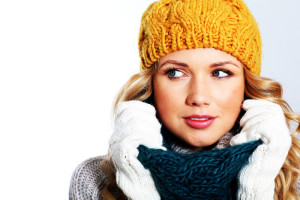 Often, individuals come into SGK Plastic Surgery during the warm summer months, seeking the plastic surgery expertise of Dr. Sugene Kim to help them look their best while lounging on the beach or by the pool. Although Dr. Kim is happy to help her patients any time of year, she would like to remind patients that having cosmetic surgery during winter is actually a smarter move. Here is why.
Cozy Clothing
Many plastic surgery procedures require that patients wear a surgical garment of some sort for a few weeks following the procedure. Breast enhancement patients must wear a surgical bra after surgery, and liposuction and body contouring patients must wear a compression garment for several weeks following their procedure. These specialized garments help to minimize swelling throughout the treatment area and provide added support to the tissues while they heal. Unfortunately, they are not the most attractive items in your wardrobe, and they can be a telltale sign that you have had "work done."
In addition, Dr. Kim typically places thin drainage tubes in the treatment area following tummy tuck surgery to help minimize fluid accumulation. This too can be a sign that you have undergone a body contouring procedure.
By undergoing cosmetic surgery during the cooler winter months, you can easily conceal any postoperative garments or drainage tubes under thick, long-sleeved sweaters and pants, without looking out of place.
Added Scar Protection
Scars are inevitable with any surgical procedure. Over time, however, with proper care, scars should fade until they are barely noticeable. To care for your scars properly, you need to keep them out of the sun — just 20 minutes of sun exposure can cause scars to become red and raised from the surface of the skin. Once this happens, it is nearly impossible to improve their appearance.
By having plastic surgery during the winter, there are fewer hours of sunlight each day, making it easier to keep your scars out of the sun.
Ample Recovery Time
You will notice some of the cosmetic benefits of surgery immediately after your procedure. If you have breast enhancement surgery, you will have visibly more voluminous breasts. If you undergo a body contouring procedure, you will notice a slimmer, tighter profile. Nonetheless, it generally takes a few months before the final results of surgery become apparent, as this is how long it typically takes for any residual swelling to resolve and for the body to heal fully. Also, breast implants tend to sit high on the chest wall following surgery, eventually dropping into a more natural position as time goes on.
To be completely bikini-ready by summer, it is best to have your procedure of choice during winter. That way, you can feel confident that you will look your best by the time the temperatures rise.
Learn More
To schedule a consultation with Dr. Kim to find out more about the plastic surgery procedure of your choice, please contact SGK Plastic Surgery by calling (281) 363-4546 today.