Winter Specials Make it a Good Season for Plastic Surgery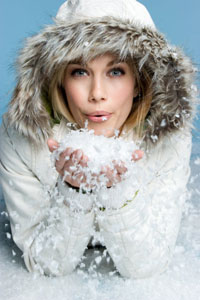 If you're considering plastic surgery this year, getting it in the winter season offers several benefits: there are often plastic surgery specials to take advantage of, and if you get your procedures done this winter you'll be ready when summer comes.
The Boston Herald reported on this trend, and one doctor said that some of his patients turn to liposuction in January after a frustrating year of not losing weight.
Plastic surgeon Dr. Gregory Antoine has found that women come in January to get liposuction so that they look good for summertime.
Timing plastic surgery procedures earlier in the year allows for plenty of recovery time so that once it's swimsuit season you're ready to show off the results of your liposuction or breast augmentation.
The article also reported that plastic surgeons and spa owners said that men are often giving the gift of a cosmetic procedure to their wives or girlfriends who want to start off the New Year with a new look for their body or face.
"It's the same reason health clubs are busy in January," said Cheryl Clarkson, who owns spa centers in the Boston area. "They get up their resolve and they say this is the year they want to do it, and, of course, they want it done right away."
SGK Plastic Surgery offers plastic surgery for the breast, body and face, as well as a variety of non-surgical procedures, including injectables and laser skin resurfacing.
Dr. Kim is currently running several specials through the end of January, including $1000 off a tummy tuck and $500 of liposuction. Visit the specials page for more details.