Am I a Candidate for Breast Reduction Surgery?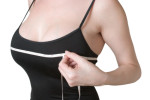 Overly large breasts can cause a number of undesirable health conditions, including physical pain and emotional discomfort. It's common for women with overly developed breasts to feel back and neck pains because of the size of their breasts. Other women may feel self-conscious about the size of their breasts. If this sounds familiar, it may be time to consider breast reduction surgery. Breast reduction surgery relieves physical pain and can boost self-esteem by resizing and reshaping the breasts. The result is smaller, firmer breasts that are more proportionate to the body.
You may be a good candidate for breast reduction surgery if:
You experience physical pain. If you ever feel back pain, neck pain or have poor posture due to the weight of your breasts, breast reduction may be a good option. Many breast reduction candidates also complain about shoulder pains, bruising or skin indentations caused by tight bra straps that support their heavy, pendulous breasts. Often times, these women may also have difficulty exercising or participating in other high-intensity activities.
You have skin irritation beneath your breast crease. Women with overly large breasts are at higher risk of developing a skin rash or infection beneath the breast crease. This is caused by sweat getting caught in the breast crease and not drying off properly. The larger the breasts are, the harder it is for the sweat to dry off properly, leading to rashes, excessive sweating and bacteria build up.
You are self-conscious about your breasts. Overly developed breasts can cause a woman to feel emotional distress. Perhaps you feel uncomfortable from the unwanted attention you are receiving because of the size of your breasts. Or, you may get frustrated because you have difficulty finding clothes that fit properly. You may also feel self-conscious about your overall appearance because you feel your breasts are disproportionate to the rest of your body. Larger breasts also tend to sag; breast reduction surgery may be a good option if your nipples rest below your breast crease line.
You are in good physical health. Ideal plastic surgery patients follow a healthy diet, exercise regularly and do not smoke. If you do smoke, Dr. Kim will instruct you to stop smoking several weeks before your surgery. During your pre-surgery consultation, let Dr. Kim know about any prescription medicines you are currently taking.
You have realistic expectations. While breast reduction can relieve physical pain and help you achieve a more pleasing body figure, the surgery does have limitations. Breast reduction surgery cannot completely change your body shape or make you happier about other aspects of your life. It's important to discuss your surgery goals and expectations with Dr. Kim during your pre-surgery consultation.
More Questions About Breast Reduction Surgery?
For more information on breast reduction surgery, including the procedure itself, reach out to leading North Houston plastic surgeon Dr. Sugene Kim. Schedule a one-on-one consultation today by calling (281) 363-4546.