Breast Augmentation and Nursing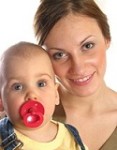 At SGK Plastic Surgery in the Woodlands / Katy area, Sugene Kim, MD, sees many women who are considering having breast augmentation surgery with implants, but are concerned that the procedure will make it difficult or impossible to nurse after surgery. Although there is a small possibility that undergoing breast implants surgery will affect the ability to breastfeed, most women who have had the surgery report that they do not have any problems with nursing. If you plan to breastfeed after augmenting your breasts with implants, here are some factors to consider.
Incision Pattern
Dr. Kim offers three types of incision approaches for breast augmentation surgery with implants. The first is the transaxillary approach, which involves creating the incision in the armpit area. The second is the inframammary approach, which requires that Dr. Kim make a horizontal incision underneath the natural fold of the breast. The third incision option is the periareolar incision approach, in which Dr. Kim makes the incision around the perimeter of the areola, the darkly pigmented skin that surrounds the nipple.
The periareolar incision can be hidden within the darker-colored areola skin. However, with this approach there is a higher risk of severing the milk ducts and nerves. This can restrict the amount of milk the patient is able to produce, thus affecting her ability to breastfeed. If you plan to breastfeed after breast implants surgery, you may want to choose a different incision option.
Type of Breast Implants
In addition, some women are concerned that the type of breast implants they choose will affect their baby during nursing. Although saline solution can be safely absorbed by the body in case of an implant rupture, or leak, a common myth surrounding silicone breast implants is that if one leaks, the chemical filling material could infiltrate the baby's milk supply and enter the baby's system.
However, studies have shown that it is highly unlikely that the silicone molecules would be able to enter a mother's milk ducts and be passed on to the baby. Also, the newest generation of silicone breast implants, highly cohesive "gummy bear" implants, is comprised of a form-stable filling material, so if the implant's outer shell becomes damaged, the highly cohesive filling material will stay intact either within or very near to the implant pocket. Thus, the majority of plastic surgeons are not concerned that the silicone filling material will be passed to the baby through nursing.
As a woman herself, Dr. Kim understands your concerns. If you plan to nurse, be sure to let Dr. Kim know during your breast augmentation consultation. She will recommend a surgical treatment protocol that minimizes the risk of negatively impacting your breastfeeding ability.
To schedule a consultation with the Woodlands / Katy plastic surgeon Dr. Kim to learn more about your breast augmentation options, please contact SGK Plastic Surgery by calling (281) 363-4546 today.