Breast Surgery More Efficient in Surgery Center Compared to Hospital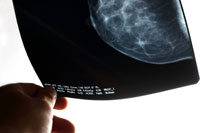 A study published in the American Journal of Surgery found that breast surgery is safe in both the hospital and ambulatory surgery center settings, with no significant difference in complications. However, it did find that the total time spent at the facility was on average 69 minutes shorter at the surgery center.
The authors were able to do the comparison because they had a surgery center where breast surgeries were done that closed in 2005, after which breast operations were done at a hospital.
The study compared 92 patients who underwent breast operations at the surgery center with 92 patients who underwent outpatient breast operations at the hospital and analyed the following factors: anesthetic techniques, recovery room events, and duration of stay (pre- through post-op times).
Age and recovery times were similar. Complications were negligible at both the surgery center and hospital. However, the preoperative and total facility time increased when breast cases were moved back to the hospital setting.
"Findings support a common perception, namely, that outpatient surgery can be more efficiently performed at a dedicated outpatient center rather than at a hospital setting," according to the study.
Some of the reasons for the efficiency of the surgery center include:
Nurses at the surgery center only prep outpatients, whereas hospital nurses may process both outpatients and critically ill patients.
The surgery center was limited to a small and uniform set of cases, whereas the hospital has a more varied and complex case mix, which can cause delays.
The preoperative area in the surgery center was physically closer to the OR compared with the hospital setting.
The conclusion states that "the potential efficiency advantage of an ASC over a hospital has implications for patient and staff satisfaction, facility expense, and surgeon productivity."
Dr. Kim performs several breast surgeries, including breast augmentation and breast reduction, in the Houston area.