Can Laser Hair Removal be Damaging?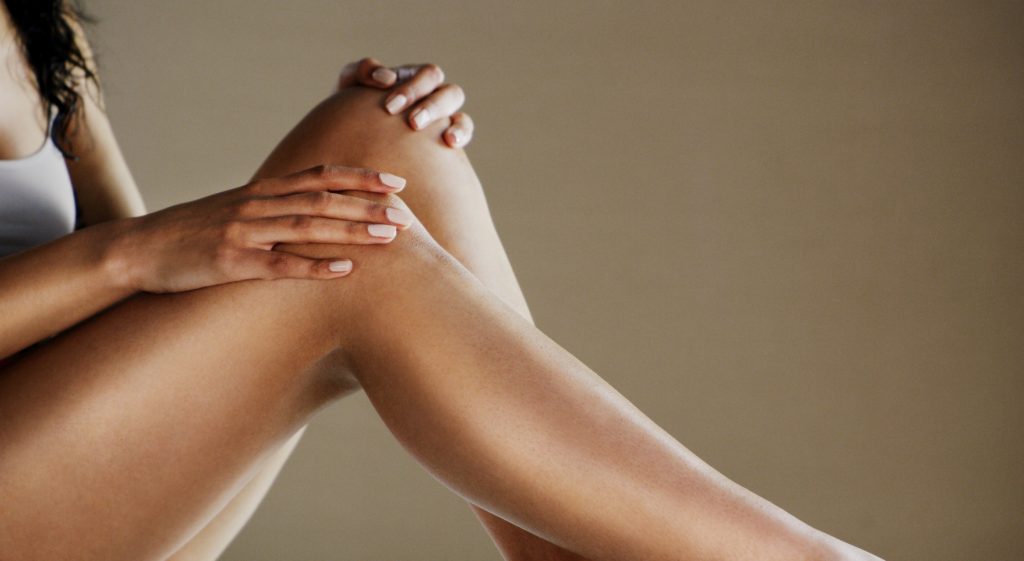 There are many reasons why laser hair removal is one of the most popular cosmetic treatments available. As an alternative to shaving, waxing, and depilatory creams, laser hair removal is precise, convenient and saves you from razor burn, ingrown hairs, and irritation. And with as much as 95% permanent hair reduction, you can go on a trip and just leave your razor at home.
Laser hair removal is excellent for the legs, chest, back, face, arms, legs, and bikini area. But how exactly does the procedure work — and is there any risk?
First of all, laser hair removal works by using laser light energy. This energy is emitted directly to the hair follicles, and once the pigment in the hair absorbs it, the energy turns into heat. This heat then destroys the hair follicles and takes away their ability to grow hair.
You'll be given protective goggles to wear during the treatment, but many patients are also concerned about their skin. After all, there is a laser beaming light directly into the area. Is this dangerous at all? Here are the most common concerns and the explanation for them.
Side effects
Immediately after your laser hair removal treatment, you may experience mild redness, tenderness, skin irritation (such as rash or hives), or bruising. These side effects are rare, but they only last a couple of days if any of them do develop. Cold compresses and OTC pain medication can help manage any discomfort.
Pigmentation changes
This can happen, but it's temporary. After treatment, the skin can become lighter or darker. It's more common to get dark spots from laser hair removal and vice-versa for those with dark skin if you are light-skinned. However, as mentioned before, this is a temporary issue and no cause for alarm.
Cancer
It is a complete myth that laser hair removal can cause any type of cancer. This misunderstanding began because it's true that ionizing radiation that passes through the body can lead to cancer. However, laser hair removal uses non-ionizing radiation and only addresses the skin's surface — posing zero cancer risks.
Infertility
It's also a myth that laser hair removal can cause infertility. The laser only comes into contact with the skin's surface, not the organs. Therefore, it would be impossible for infertility to be a result of the treatment.
Scarring
Scarring from laser hair removal is typically only a risk for those who scar very quickly. If you tend to scar, please mention it to your laser hair removal specialist before treatment to determine the best options for you.
Changes to skin texture
One of the best ways to prepare for laser hair removal is to stay out of the sun and refrain from tanning (including spray tanning and self-tanning products) for at least two weeks before your appointment. If you do not do this, you may be at risk for changes in skin texture. However, if you're careful and don't tan, this shouldn't be an issue.
Blisters and skin crusting
This can happen, but only if you go out into the sun too soon after your laser hair removal treatment. If you're careful, this should not be a concern.
Although it's essential always to wear protective goggles and to refrain from having the treatment if you're pregnant, overall, laser hair removal is very safe, effective, and worth it for most people, with no significant threat of danger.