Celebrity Secrets to Aging Gracefully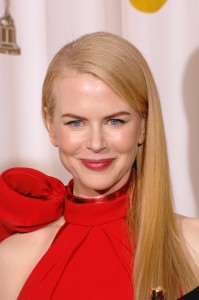 Aging is unavoidable. No one has yet discovered the Fountain of Youth, but certain celebrities look like they have. Do you ever wonder how celebrities in their late 40s or even 60s manage to look like they have not aged a day? Here, Dr. Sugene Kim shares some of their secrets to aging gracefully.
Care for Your Skin
Remember when you were 20 and collapsed into bed after a long night out, without so much as washing your face? Well, you might have been able to get away with skipping your nightly skincare routine when you were in your 20s, but you can't get away with that now if you want to age gracefully.
According to several 40-plus stars who look like they are in their 20s, following a regular skincare routine is vital to looking so youthful. Demi Moore states, "I moisturize, moisturize, moisturize. No matter how late it is, when I get home, I take the time to clean and moisturize my face. I'm a big believer in that if you focus on good skin care, you really won't need a lot of makeup."
Halle Berry insists, "What is high maintenance about me is my skincare regime [sic], and it's been like that since I was 14. I've always cleansed, toned and moisturised twice a day, every day. I think it's so important for ensuring an even complexion."
I bet you won't skip washing your face this evening!
Stay Out of the Sun
A suntan might look good for a few weeks, but the damage it does to your skin will stay with you forever. Frequent sun exposure without proper protection (i.e., broad-spectrum sunscreen with a minimum SPF of 15 or protective clothing) can cause skin cancer as well as premature signs of aging, including wrinkles and hyperpigmentation (dark spots). This is why celebrities including Nicole Kidman, Cate Blanchett, Julianne Moore and Gwen Stefani avoid the sun whenever possible. Moore crosses the street when out walking to find shade, and Stefani is often photographed using a parasol or umbrella on sunny days.
Keep Moving
One secret to aging gracefully that most celebrities share is to stay active. Halle Berry says, "I work out three times a week, an hour at a time."
Madonna and Jennifer Aniston practice yoga routinely. The latter star suggests, "Practice a little bit each day."
How is that for motivation to make it to the gym on a regular basis?
Don't Hesitate to Ask for Help
When all else fails, don't hesitate to ask for help. Thanks to advancements in cosmetic surgery and nonsurgical cosmetic treatments, there are many treatment options to help you look more youthful. And even celebrities with exceptional genes seek professional help to look their best. Vanessa Williams cops to getting BOTOX injections every three months or so. She admits, "I use it very sparingly. I want to look natural. I get it so I look serene."
If you could use a bit of help aging gracefully (or looking like you are), contact Dr. Kim today. She offers a broad array of facial rejuvenation surgical and nonsurgical treatments — including facelift surgery, eyelid surgery, BOTOX treatment, chemical peels and laser skin resurfacing treatment — that will help you look as though you have discovered the Fountain of Youth.
To schedule a consultation with the Woodlands / Katy plastic surgeon Dr. Kim to learn more about your facial rejuvenation treatment options, please contact SGK Plastic Surgery by calling (281) 363-4546 today.