Does Personality Affect Quality Of Life After Breast Reconstruction?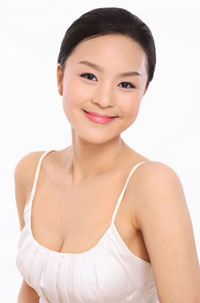 A new study found that certain personality traits are linked to a higher quality of life in breast cancer patients who undergo breast reconstruction after mastectomy.
The study, published in the January issue of Plastic and Reconstructive Surgery journal,is one of the first to examine how personality factors may affect patient satisfaction and quality of life after mastectomy and breast reconstruction.
Fifty-seven women who received immediate reconstruction after mastectomy participated in the study. The women were interviewed to collect demographic and clinical characteristics and took various health and personality surveys.
The researchers found that two personality types were linked to higher quality of life scores. One group was women with high scores for the temperamental characteristic of "harm avoidance." Lead researcher Dr. Silvio Bellino and his coauthors characterized this group as apprehensive and doubtful. "Restoration of body image could help…to reduce social anxiety and insecurity," they wrote about these particular patients.
Another group that had higher quality-of-life scores were those that rated as "vindictive/self-centered" on a scale of interpersonal problems. "Breast reconstruction could symbolize the conclusion of a reparative process and fulfill the desire of revenge on cancer," according to the authors.
None of the other factors evaluated, including the characteristics of the cancer and its treatment, were significantly related to quality of life scores. The study found that mastectomy followed by breast reconstruction yielded significant improvement in quality of life overall.
"A preoperative personality assessment of patients requiring breast reconstruction will be useful to identify predictive factors of better subjective quality of life after surgery," the researchers wrote. A personality assessment, the authors concluded, could help to identify women who could benefit from psychotherapy during the period after reconstruction, with the goals of "preventing depressive symptoms and improving interpersonal relations."