For Breast Cancer Awareness Month: Tips to Lower Your Risk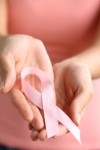 Since October is Breast Cancer Awareness month, Dr. Sugene Kim and her staff at SGK Plastic Surgery wish to honor this annual campaign with some breast health tips that are proven to reduce a woman's risk of breast cancer.
Tip #1: Keep a Healthy Weight
Since fat produces estrogen in the body, overweight women are at a higher risk for breast cancer. And postmenopausal women who are overweight or obese have a 30 to 60 percent higher breast cancer risk than their peers who are at a healthy weight. Even a reduction of 5 to 10 percent of a woman's body weight can lessen this risk by half.
Tip #2: Move Your Body
Staying physically active on a regular basis is crucial to reducing your risk of breast cancer as well as other types of cancer. It is recommended that women get at least 150 minutes of moderate to vigorous exercise a week. These exercises would be on the level of a brisk walk, or anything that will make your heart rate rise.
Tip #3:  Limit Your Alcohol Intake
When compared with women who don't imbibe, women who have even three alcoholic drinks per day have up to a 20 percent higher breast cancer risk. Does this mean that you should skip the beer, wine and hard drinks altogether? Not necessarily. The Susan G. Komen foundation recommends limiting your alcohol intake to one drink per day. If you're tempted to have that second glass of wine, just be aware that for each drink consumed in a day, a woman's breast cancer risk increases by 7 percent.
Tip #4: Don't Skip Your Breast Exam
There has been some confusion — and some shifting recommendations — in recent years regarding how often, and at what age, a woman should start getting screened for breast cancer. The American Cancer Society suggests the following guidelines:
For women who are at an average risk of breast cancer:
Ages 20 to 39 — A clinical breast exam once every 1-3 years
Ages 40 to 49 — A clinical breast exam and mammogram once every year
Ages 50 to 74 — A mammogram once every two years
For women who are at a higher risk of breast cancer (including women with a strong family history of breast cancer, or who have a personal history of medical conditions or genetic factors that could contribute to this risk):
Ages 25 to 29 — A clinical breast exam once every six to 12 months and a breast MRI once a year
Ages 30 and older — A clinical breast exam once every six to 12 months; a breast MRI and a mammogram once a year
Keep Your Breasts Healthy and Beautiful
Aside from the health of your breasts, are you also concerned with how they look and feel? Have you always wanted to change some aspect of them — maybe make them bigger or lift them to a more youthful position on your chest? Dr. Kim can help. Find out more about the breast enhancement procedures offered at SGK Plastic Surgery when you schedule your own, personal consultation with Dr. Kim. Call (281) 363-4546 today.