Kids Back in School? Four Reasons to Have a Mommy Makeover Now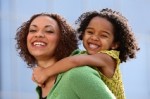 In a recent study, four out of five moms of school-age children said they see back-to-school time (which is right around now) as a time for a fresh start — not just for their children, but for them. While for a lot of moms, sending their kids back to school in the fall brings up a mixed bag of feelings — from stress to relief — it is around that time that many mothers start to think about picking up the plans they left off for the family-packed days of summer.
If you're a mom who's been considering having plastic surgery to get back to your pre-pregnancy body, here are four reasons for having a mommy makeover procedure now that the school year has started.
Reason #1: Time to Focus on Your Recovery
Since a mommy makeover is a procedure that combines one or more plastic surgeries (such as breast augmentation, breast lift, tummy tuck and liposuction), the recovery time will be slightly longer than it would be if it were only one. But the good news is that you get the benefit of many procedures with only one recovery period! Still, it will take some planning to get the support you need during this time, and to plan for someone else to take care of family and work responsibilities while you focus on healing.
With the kids in school for at least part of the day, you will have a few hours or more to sleep, uninterrupted, so that your body can mend itself. If you work, expect to take between 10 to 14 days off. You will also need help around the house, as you will have limited mobility for the first week.
Reason #2: Support from Other Mothers
Daily chores, picking the kids up from school, going to the grocery store: these are all things that you will need help with for about a week following the mommy makeover. Now that the kids are back in school, why not ask friends who are also mothers — who likely have a little flexibility in their schedule during the day while their kids are gone — to run an errand for you, or visit you and do a few small tasks around the house. If you're part of a PTA group or similar, there may be many moms to choose from whom you feel comfortable helping, at least a little, to lighten your load.
Reason #3: Healing in Time for the Holidays
Big plans for the holidays? Whether you're flying out to see family or you're having an intimate get-together at home, late December is often a time to get together with loved ones. With your mommy makeover behind you, and your body fully healed, you can look and feel better than ever at this time. Most mommy makeover patients are ready to resume vigorous exercise after five or six weeks, and are fully healed at about the two-month mark, allowing for plenty of time to get back in business for the winter season.
Reason #4: This Good Reminder: It Can Be About You Sometimes
With the never-ending demands placed on your body, your time and your energy, it can be difficult for moms to remember that they, too, need attention. It has been said that taking care of yourself allows you to take better care of others. So if — in between play dates and school drop-offs — you've been fantasizing about looking like (or maybe better than) you did before having kids, maybe it's time to act on that hunch and learn more about the mommy makeover procedure.
If you're curious to learn more about the mommy makeover — including discussing a combination of procedures made just for your body and aesthetic desires — call SGK Plastic Surgery at (281) 363-4546 and schedule a consultation with Dr. Sugene Kim.