Sizing Up Breast Augmentation: 4 Tips to Getting Your Breast Size Right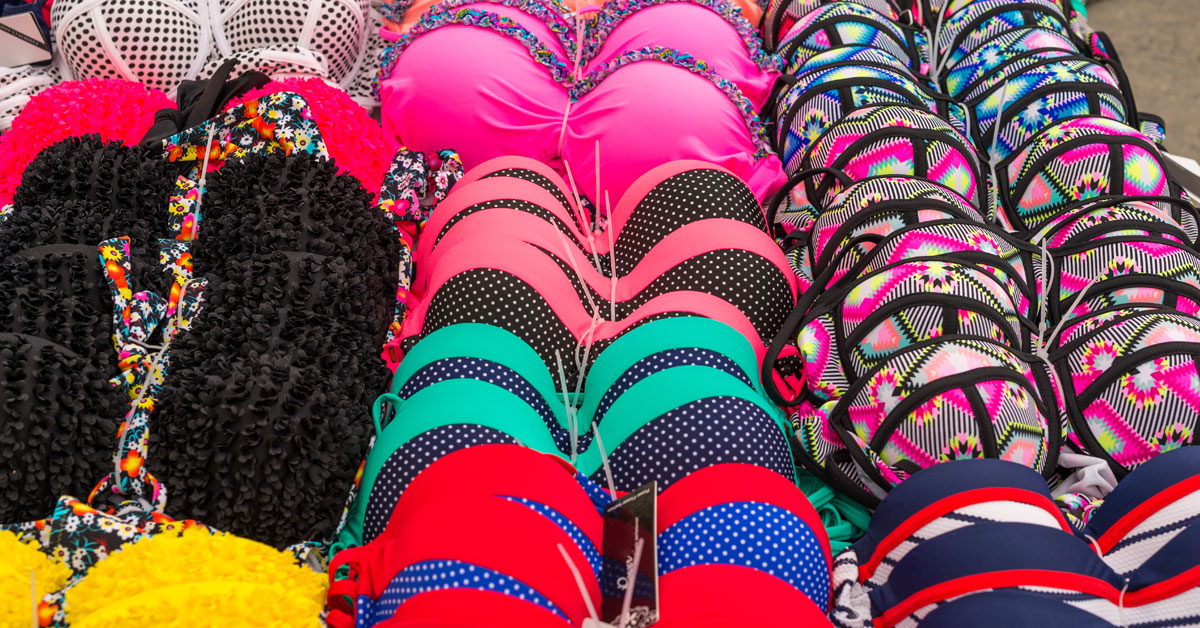 When I help my patients plan breast augmentation here in my office in The Woodlands, TX, I hear a lot of concerns about getting the results just right. Breast augmentation is a big investment, and as a female plastic surgeon serving the Houston area, I completely understand the importance of achieving an outcome that's as close to perfect as possible. Size is undoubtedly one of the most significant decisions you'll make, and it's more complex than simply deciding what looks good in a photo.
Tips to Keep in Mind
When you're deciding which size to pursue, keep these factors in mind to ensure you enjoy your results for as long as possible.
Wardrobe: You've probably done quite a bit of fantasizing about looking amazing in next summer's bikini or a low-cut cocktail dress. But what about your everyday clothes? Think about what you wear on not-so-special occasions, whether it's jeans and a tee-shirt, a uniform for work, or gear for your daily workout. How would you like your clothing to change once you've had your augmentation? Have you considered your overall comfort or how revealing your clothes will look on your new body?
Personality: Women everywhere know it—for better or for worse, our breasts attract attention. When you consider your motivations for undergoing your surgery, is attention one of them? Or are you primarily concerned with balancing your body's contours? While there's nothing wrong with wanting very large implants, it's important to consider how they may affect your social interactions. It's helpful to be prepared for how others might react to your new look.
Longevity: While today's breast implants aren't permanent, they're much longer lasting than the models of years past. When you're planning your surgery, it's important to think long-term, especially if you are opting for a significantly larger breast size. Think about where you see yourself in 5, 10, 15, or even 20 years? Does the size of your augmented breasts have a place in your long-term plans? During your consultation, I'll discuss your plans with you and ensure you understand the approximate "lifespan" you can expect from your implants. I want to do my best to ensure your results work for you for as long as your implants are viable.
Opinions: Whether it's breast augmentation, tonsillectomy, or liver transplant, every surgery is a big deal to the patient and his or her loved ones. I encourage my breast augmentation patients to bring a friend, spouse, sister, or other member of their inner circle to the consultation. Not only is it helpful to have an extra set of eyes and ears to absorb all the information you'll be learning, but it can also be a relief—not to mention a lot of fun—to get an objective opinion about your desired results. Choose someone who knows you and your lifestyle well to ensure you get valuable feedback.
For additional considerations, visit my blog post Breast Implants: How to Decide on the Right Size?
Before your consultation, take a look at my gallery of before-and-after photos. Observe the results I've created for my breast augmentation patients from Conroe, Spring, Magnolia, and other nearby communities, paying special attention to cases where the "before" photos look a lot like you. With educated planning and foresight, you can give yourself the gift of great results for years to come.