This Month's Specials: Breast Augmentation, Botox and CoolSculpting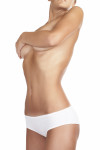 Here at SGK Plastic Surgery, we are entering fall with a bang by introducing our September deals for this month! It's not too late to save up to a thousand dollars on one of our plastic surgery specials for this month. Read on for more exciting, money-saving details!
Save $1,000 on Breast Augmentation*
Have you always imagined what it would be like to have fuller breasts and a curvier, sexier shape? Don't miss this opportunity to make your dreams come true, and save $1,000 while doing it! This month, Dr. Kim is offering this major discount on all breast augmentation surgeries performed before October 1. Choose from saline or silicone breast implants in a variety of sizes that can be selected to enhance any body shape and frame size.
Some benefits of Dr. Kim's breast augmentation procedure:
Get bigger, natural-looking breasts that look great in tank tops, bikinis, low-cut dresses — pretty much anything!
Balance out your bottom half with a more buxom top half, achieving a feminine, hourglass shape
Fix any asymmetry issues (where one breast is larger than the other) to achieve a more balanced look
Feel a surge of self-confidence from finally having breasts the size and shape you've always wanted!
*Offer cannot be combined with any other discount or savings. New patients only. Surgery must be performed prior to October 01, 2015.
Get Free Botox with any Procedure*
Why let time get the better of your face when Botox is an easy, pain-free and non-invasive procedure that smoothes out fine lines and even deeper wrinkles? And this month, you have even more incentive to have this short "lunchtime" treatment because at SGK Plastic Surgery, Dr. Kim is offering her patients a free Botox treatment when combined with any other surgical procedure.
Some benefits of Botox at SGK Plastic Surgery:
A younger overall appearance — no more frown lines, "11" lines between the eyebrows, crow's feet and "marionette" lines around the nose and mouth!
Natural-looking results from a smoother face that looks younger, more relaxed and refreshed
Quick and painless treatment with no downtime or recovery
Instant, beautiful results that can last up to six months!
*Twenty units of Botox free with any surgical procedure performed prior to November 01, 2015.
Have CoolSculpting for 20 Percent Less!*
Tired of fat bulging out of your jeans? Wish you could smooth out the ripples of fat on your back, hips or tummy? CoolSculpting is a great, non-surgical alternative to liposuction that gives your body a smoother, slimmer contour without any incisions or needles! Using an applicator that is placed on the surface of the skin, CoolSculpting uses an FDA-approved fat-freezing technology to freeze fat cells in the target area and eliminate them for good. That means that they aren't around to store fat anymore, so you can say goodbye to those stubborn fat pockets of yours that don't go away no matter how much you stick to a clean diet and cardio!
Some benefits of CoolSculpting by Dr. Kim:
Fast, painless non-surgical treatment — a great fat removal alternative to liposuction for patients who don't wish to go through surgery or recovery!
Instant, slimming results that become more noticeable over the course of weeks — mimicking the natural weight loss process
Permanent removal of fat cells in the area — any weight gained will be dispersed throughout the body, not returning as a fat bulge in the treatment area
*Take 20% off of your CoolSculpting package when you combine two or more treatment areas. See Dr. Kim for more details.
You still have time to save money with these great deals, so call today for more details and to schedule a personal consultation with Dr. Sugene Kim. Call SGK Plastic Surgery at (281) 363-4546.