Ways to Keep Your Eyes Looking Youthful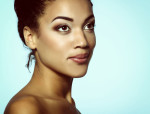 Studies have shown that when judging a person's age, we immediately look to their eyes. Are you worried that undereye bags, wrinkles or other cosmetic imperfections around your eyes make you appear older than you really are?
Dr. Sugene Kim of SGK Plastic Surgery (serving the Woodlands, Katy and surrounding areas) has a few beauty tips to keep your eyes looking youthful. Also, check out her blog post about celebrity secrets to aging gracefully for even more tips.
Lengthen and Thicken Your Lashes
Lush lashes project youthful vitality. Use a lengthening/thickening mascara and an eyelash curler to plump up your lashes. For special occasions, glue on a pair of false lashes. If you don't have the time to apply multiple coats of mascara every morning, salons now offer semi-permanent lash extensions.
Step Up Your Brow Game
Thin, light brows can add years to an otherwise young-looking face. Use a brow powder or brow pencil to fill in sparse brows so they frame your eyes. You will be surprised how much better your face looks with strong, defined brows.
De-puff Your Lids
After a poor night's sleep, de-puff your eyes by placing a milk-soaked cotton ball (use whole milk with skin-soothing fats and proteins) over them for 10 minutes. Lightly press on your orbital bone for a gentle lymphatic massage. If you don't have milk, use a bag of frozen peas. Then, use a caffeine-based product to hydrate and firm the skin in the eye area.
Wear Your Favorite Pair of Glam Sunglasses
You must protect the delicate skin around the eyes from the sun's harmful rays. Before you go outside, apply a broad-spectrum sunscreen to the face and eye area. Then, throw on an oversized pair of sunglasses with 100 percent UVA/UVB protection.
Be a Smart Sleeper
Place an extra pillow under your head at night. This will elevate your head to prevent fluid from accumulating under the skin around the eyes and making them look puffy.
Remove All of Your Eye Makeup (Gently!)
Be careful when removing your eye makeup at night. Rubbing or pulling on your eyelid skin can make crow's feet worse over time. Soak a cotton ball in makeup remover and gently press over the lids to remove mascara, eyeshadow and liner.
Seek Treatment with Dr. Kim
Dr. Kim offers a wide range of surgical and non-surgical facial rejuvenation treatments, including eyelid surgery and laser skin resurfacing, to improve signs of aging around the eyes. After treatment with Dr. Kim, your eyes will reflect your youthful, vivacious spirit!
To find out which treatment is right for your specific cosmetic concerns (e.g., puffy lids, crow's feet, droopy brow), please make an appointment with Dr. Kim. Contact SGK Plastic Surgery by calling (281) 363-4546 today.