5 Tips for Plastic Surgery Patients (Get Ready Before Surgery)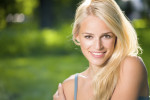 A successful surgery — all the way from pre-op to recovery — rests partly on a patient's careful pre-op preparation. Following these 5 tips before having plastic surgery, provided by Houston area plastic surgeon Dr. Sugene Kim, can decrease surgery risks and complications, make recovery as comfortable as possible, accelerate the healing process, and ensure the best aesthetic results.
Get Your Questions Answered
Would you like a play-by-play of the procedure? Do you want to know what kind of anesthesia will be used? Need to know how much time to take off of work for surgery and recovery? These and other questions that are important to you should be answered in your initial consultation. Take notes on what you'd like to ask before seeing your doctor; don't be shy — this is the time to share what's on your mind!
Double board-certified female plastic surgeon Dr. Sugene Kim is known as both an informative and approachable doctor who takes the time to understand each of her patient's individual concerns and answers all of their questions.
Stop Taking Some Medications and Supplements
Certain medications and supplements thin your blood, which may increase the risk of bleeding during and after surgery. They may also interfere with other medications used during and after surgery. For these reasons, it is important to stop the use of some medications and supplements for the 2 weeks before and after your procedure.
Medications to avoid:
Anti-inflammatory medications (aspirin, ibuprofen, etc.)
Blood thinners (Coumadin, etc.)
Supplements to avoid:
Fish oil
Gingko biloba
Ginseng
Garlic
Echinacea
Vitamin E (in large doses)
Don quai
Kava
St. John's wort
Valerian root
Licorice
Goldenseal
Feverfew
Ephedra
Ginger
For a comprehensive list of medications and supplements to avoid, talk to Dr. Kim.
Quit Smoking
Smoking and the use of tobacco and nicotine products (like vaporizers, patches and gum) increase the risk of surgical complications. The nicotine in tobacco and the other products listed constricts blood vessels, in turn decreasing blood flow. This can have serious consequences for surgery, including wound healing problems and tissue necrosis (where not enough blood flows to the soft tissue, causing it to die). To avoid these problems, you should plan on quitting smoking at least for the two or more weeks prior to surgery and at least two weeks into recovery.
Stock Your Place for Recovery
Now is the time to get your home, or wherever you plan on spending the first few days or weeks after surgery, ready for a comfortable, stress-free recovery. Helpful tips include:
Go grocery shopping for easy-to-grab, healthy meals (think soups, pre-made salads and sandwich fixings). You can also cook a couple of meals in advance and refrigerate or freeze them so that they can be heated up with minimal effort.
Set up your bed with clean sheets and plenty of soft pillows (especially if your surgery requires you to sleep with your upper body elevated while recovering).
And don't forget entertainment! Download a few movies on your iPad and buy some paperback books and magazines to keep you busy while you recuperate.
Ready Your Support System
You will need help for at least the first day, if not 2 or 3, after surgery — count on it and prepare your "crew" in advance. One or two trusted friends or family members can make such a difference in your recovery experience. They can help by driving you to and from surgery, grocery shopping and picking up your pain medication. Keep in mind that you will be limited in performing a lot of physical tasks you are used to doing easily — simple movements like reaching for a glass from a kitchen cabinet or lifting your toddler may cause pain or hinder your body from healing. For all of these reasons, it's good to ask your loved ones in advance if and when they can help during this period.
For other things to think about before plastic surgery, review this blog post.
Have More Questions for Dr. Kim?
Do you need more information about a procedure or are you ready to plan your surgery? Schedule a plastic surgery consultation in The Woodlands, TX, with Dr. Sugene Kim by calling (281) 363-4546.